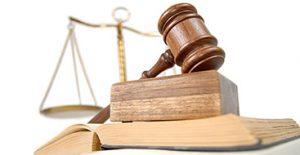 Effective January 1, 2023, Rule 45 of the Arizona Rules of Probate Procedure were updated as follows:
A Conservator is now required to amend the initial inventory before the first account if the Conservator discovers additional assets or learns that an asset's value is erroneous or misleading. As such, Conservators are no longer required to prepare and file an amended initial inventory after filing of the first accounting.
A Conservator must now provide copies of statements, appraisals, or other documentation to support his or her initial inventory.
A Conservator must now also attach to the annual account any HUD-1 or similar settlement statement for any real property that was sold during any account period.
If you are considering seeking appointment of Guardianship and/or Conservatorship over a vulnerable or incapacitated adult or are already serving as Guardian and/or Conservator and need legal counsel, we are here to help. Our attorneys routinely represent individuals, licensed fiduciaries, and bank and trust companies in AZ Title 14 Court protective proceedings.
Stephanie A. Bivens, Esq., CELA
**Disclaimer: The information contaned in this article is provided for informational purposes only, and shoudl not be construed as offerign legal advice or creating an attonrey client relationship beween the reader and the firm or author. You should not act or refrain from acting on the basis of any content included in this article without seeking appropriate legal advise about your individual facts and circumstances from an attorney licensed in your state. Bivens and Associates, PLLC expressly disclaims all liability with respect to actions taken or not taken based on any or all information contained in this article.**