Looking for a New Year's Resolution that is both EASY to keep and MEANINGFUL? Make this year's resolution to ensure your estate plan is in proper order.
Create your documents: Many people know the importance of estate planning, but simply put off creating a plan. After all, it can feel overwhelming. Additionally, with the hustle and bustle of everyday life, it can be difficult to think so far ahead when so many current issues need your attention. But, without proper legal documents you and your family may end up in a position of wishing you had planned in advance. There are some common basic goals in estate planning such as providing for loved ones, avoiding probate, minimizing taxes, providing for the orderly distribution and stewardship of assets, protecting assets, and planning for incapacity. But you do not have to be the expert- that's why we are here to help.
It's easy to start- just call our office at 480-922-1010 or email info@bivenslaw.com to schedule your complimentary estate planning consultation. We will guide you through the process and prepare all the necessary legal documents so you can achieve your goals and protect your legacy for those persons and causes you care most about.
Update your documents: Others have already created thorough estate plans. Once this part of the process is done, it is easy to simply forget about it and move on. But, this is a big mistake. As your life changes, your estate plan should change too. For example, major life events like marriage, divorce, adoption, childbirth, moving states, change in assets, and the death of a loved one are all reasons why you would need to likely update your estate plan. This year, make sure you update your estate plan to reflect your current life. Whether we prepared your original estate planning documents or not, we are happy to review your current plan and help you make the desired updates, if any. You should think of your estate plan like a vehicle. To perform at its best, your estate plan requires routine maintenance. We recommend a review at least every 3 years absent change in personal circumstances that warrant earlier review and update.
Where do you start? Simply call our office at 480-922-1010 or email info@bivenslaw.com to schedule your complimentary estate planning consultation.
If you are ready to follow through on your New Year's Resolutions and complete your estate planning goals, contact us today! We make the process easy and know you will have peace of mind once your estate plan is in order. Plus, we guarantee it is easier to achieve than setting a goal like running a marathon this year.  In fact, this is probably one of the easiest and most meaningful New Year's Resolutions you can both make and keep.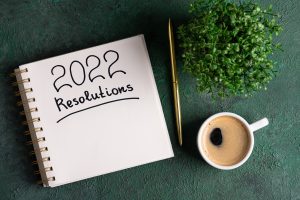 -Stephanie A. Bivens, Esq., CELA