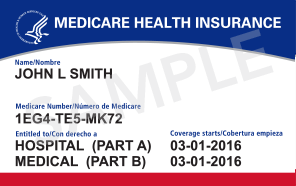 What is the Medicare Open Enrollment Period and What Can I Change?
The Medicare open enrollment period is the time when people with Medicare can switch Medicare health and prescription drug plans to better meet their needs. The Medicare open enrollment period begins on October 15 and runs through December 7. Any changes made during open enrollment are effective as of January 1, 2018.
During the open enrollment period, you can:
Join, switch or drop a Medicare Prescription Drug (Part D) Plan
Switch from Original Medicare to a Medicare Advantage Plan or vice versa
Change from one Medicare Advantage Plan to a different Medicare Advantage Plan, with or without Prescription Drug (Part D) coverage
What's new in 2018?
The initial deductible for Part D prescription drug plans increases by $5 to $405 in 2018. Also, most Part D plans have a temporary limit on what a particular plan will cover for prescription drugs. In 2018, this gap in coverage (also called the "donut hole") begins after you and your drug plan have spent $3,750 on covered drugs — a $50 increase over the 2017 initial coverage limit. It ends after you have spent $5,000 out-of-pocket, after which catastrophic coverage begins. However, part of the Affordable Care Act gradually closes this gap by reducing your out-of-pocket costs for prescriptions purchased in the coverage gap. In 2018, you'll pay 35% of the cost for brand-name drugs in the coverage gap (65% discount) and 44% (56% discount) of the cost for generic drugs in the coverage gap. Each succeeding year, out-of-pocket prescription drug costs in the coverage gap continue to decrease until 2020, when you'll pay 25% for covered brand-name and generic drugs in the gap.
Medicare beneficiaries who file individual tax returns with income that is greater than $85,000, and beneficiaries who file joint tax returns with income that is greater than $170,000, pay an additional monthly premium or Income-Related Monthly Adjustment Amount (IRMAA) for their Medicare Part D prescription drug plan coverage. In 2018, some of these beneficiaries will see their IRMAA increase by as much as 58%, while other beneficiaries may actually see their IRMAA drop. For more information, visit the Centers for Medicare & Medicaid Services website,CMS.gov.
Where can you get help?
Determining what coverage you current have and comparing it to other Medicare plans can complicated. You should be sure to review all notices from your current plan regarding upcoming changes for 2018. You can seek information by calling 1-800-MEDICARE, or by visiting the Medicare website,medicare.gov.